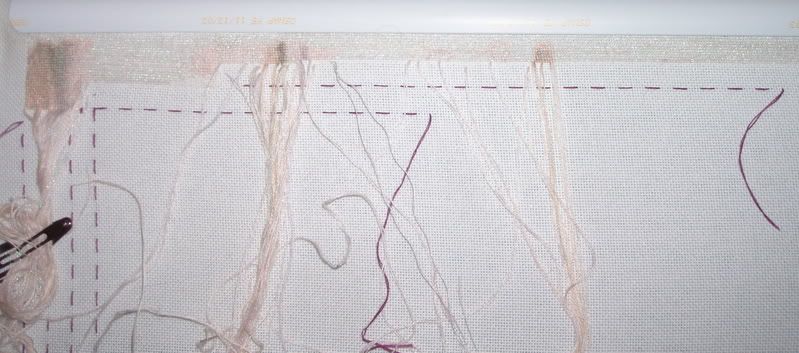 I just had to post a picture - It's now 10 rows across the entire piece, as well as a few extra 10x10 squares and assorted bits and pieces. The important thing is the 10 row bit, as I'm now determined to be a bit more logical about my 'plan of attack'.
This next row is the beginning of a huge flower that takes up most of two pages, so it should be fun to have a bit of variety. Lots of lovely purples, and glitter thread on the flower too! which seems a little odd, but I'm sure it will look gorgeous.
One final note - I think I need to take out shares in DMC's light effects...10 rows in and I've already used more than half a skein of it!