I have a lovely pile of floss...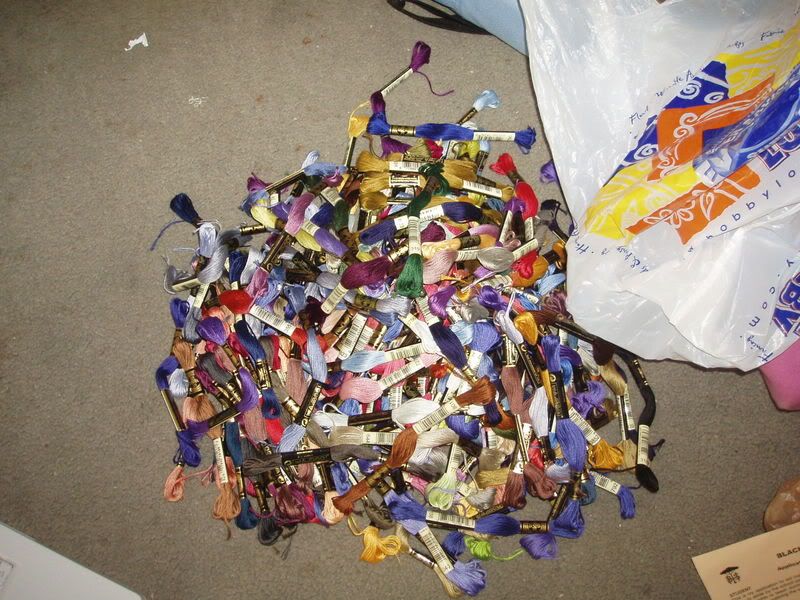 and here's a side view: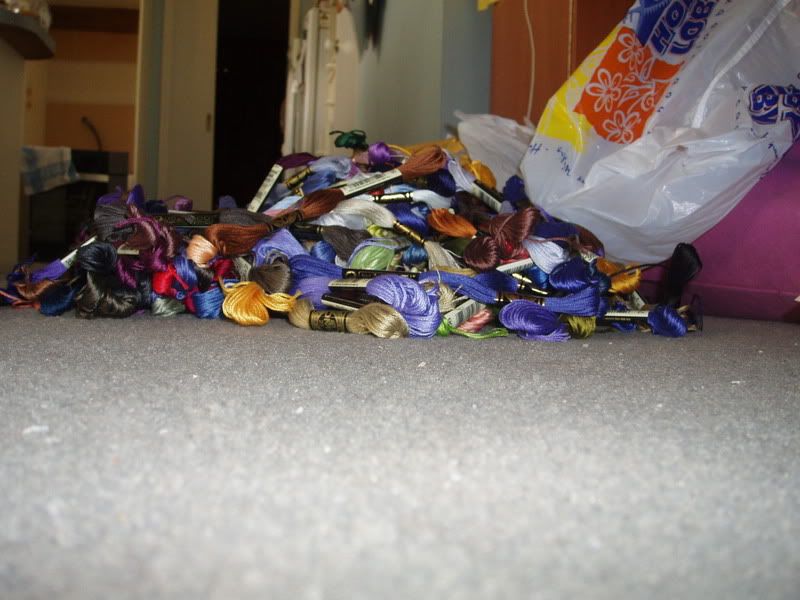 that's everything I need for Sara Butcher's Truth, Temptation and Autumn. And now my fingers are itching to start them, but I'm going to have to be good - at least I don't have fabric, or I might have!
EDIT: silly me, I forgot to say - that's thanks to the lovely Nicole, who picked it all up for me :) Floss fairies are wonderful. Thankyou Nicole!
In other fun news,
Tash
and I are starting a Japanese Octagon Box SAL on Mondays as soon as I get my kit. Can't wait - more silks! Mmmmmm....